LINKING THEORY & PRACTICE
STOCK EXCHANGE INTRODUCTIONS
ISSUED SCIENTIFIC PUBLICATIONS
DRIVEN KILOMETERS OVERALL
CAPITAL RECEIVED BY INC'S CLIENTS ON THE CAPITAL MARKET IN THE YEARS 1996-2016
Pawel holds Ph.D. (Hab.) in economics from the Poznan University of Economics.  Since 2013, Pawel is also a Professor at the Depatment of International Finance at the Poznan University of Economics. In his academic research he specializes in international finance, corporate finance and capital markets.
He graduated from the Poznan University of Economics; also studied: managerial economics at the Antwerp University in Belgium, general economics at the Tilburg University in Holland and law at UAM University in Poznan.
He worked at the Central Brokerage House of WBK S.A., BRE Brokers Brokerage House S.A. and Polinwest Brokerage House S.A. He is a Licensed Investment Adviser (license No. 111) and Securities Broker (license No. 1094).
President of the Management Board of INC S.A., INC S.A. Brokerage House and non-profit company – INC East&West. He is a President of the Capital Market Development Foundation founded by INC S.A.  President of the Carpathia Capital SA – the first Polish company listed on the Stock Exchange in Bucharest.
President of the Supervisory Board of FZ Group S.A. Vice President of the Supervisory Board (and Chairman of the Audit Committee of the Supervisory Board) in NN Life Insurance Company S.A.
Winner of many prestigious awards and distinctions, both in business and science.
Initiator and founder of the album "Potrafimy Zwyciężać" commemorating the Greater Poland Uprising, presented in 2014 at the Presidential Palace in Warsaw.
A great fan of history, music and sports. A participant of full and half inline skating marathons.
Poznan University of Economy -
100%
INC SA Brokerage House -
100%
CARPATHIA CAPITAL SA -
100%
INC RATING SP. Z OO -
100%
INC EAST&WEST SP. Z OO (non-profit) -
100%
FABRYKA ZESPOLOW SA -
100%
NN Life Insurance Company SA -
100%
Capital Market Development Foundation -
100%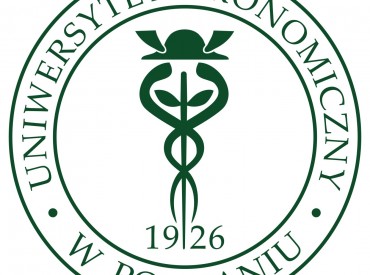 UEP – No 1 in Poland
In the ranking of "Polityka" (2015), University of Economics in Poznan again took first place in the ranking of economic universities. Ranking prepared by analyzing the Hirsch Index showing the  frequency of quotations of scientific papers produced at universities.
In the ranking of economic universities prepared by the Foundation "Perspectives" (2015) UEP took second place, just behind the SGH Warsaw School of Economics.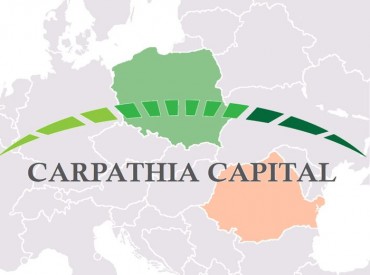 1st Polish company on Romanian Stock Exchange
At February 25, 2015 Carpathia Capital (INC daughter company) debuted on the the Bucharest Stock Exchange. Carpathia Capital is a VC PE fund investing in companies from the SME sector in Romania and other countries of Central and Eastern Europe.
Bittnet – Carpathia's first investment  debuted on the AeRO market in May 2015.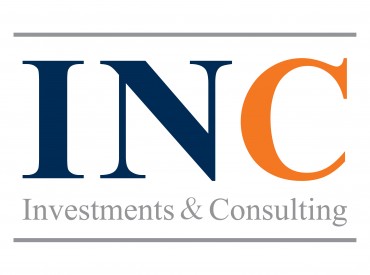 INC – No 1 in Poland
In 2015 we were awarded "Market Leader 2014" by the Warsaw Stock Exchange for the largest number of companies introduced to the NewConnect market in 2014. In 2011, INC took the first place in the rankings of WSE Authorised Advisers prepared by Forbes and Home & Market magazines.
So far, INC introduced the largest number of companies among all authorised advisors in the history of Warsaw Stock Exchange.
Ludwik SobolewskiFormer CEO of Warsaw Stock Exchange, CEO of BUCHAREST Stock Exchange

Polish capital market is full of people who are very good specialists, people with a broad imagination, large resources of individual energy and ability to perform complex projects. This creates a high level of professionalism of the entire market. Based on my many years of observation and experience I am convinced that Pawel Sliwinski broke out above the already high level. Working with him is a pleasure, and his professional reliability make our world better.

Michal StepniewskiVice President of National Depository of Securities in Poland, in the past: Deputy Minister of State Treasury, Board Member of PKO TFI, Spokesman of Securities and Exchange Commision.

Pawel is a man with a number of good ideas. He has always supported the capital market and stock exchange… I appreciate him also for his ability to maintain balance in life – to reconcile professional activity, passion, science, family life and passions of sports. Pawel Sliwinski is unusual character.

Eugeniusz NajlepszyPROF. DR HAB., ``LAUREATE of POLISH ECONOMIC NOBEL Prize`` - AWARD of BANK Handlowy S.A. in 2011

Prof. Pawel Sliwinski is very talented Polish economist of the younger generation. In an environment of economic universities in the country he was known as a dynamic and courageous researcher, undertaking the difficult and original themes. He is a very hardworking, highly energetic, constantly realizing his goals person. Stubbornness and unique discipline are the visible base of his achievements… Particular emphasis should be given on his close and deep cooperation with the business practice where he is performing business and organizational functions as an active advisor and investor in a number of financial companies. His interests also reach international cooperation, both in the scientific level as well as in the financial advisory role in foreign institutions.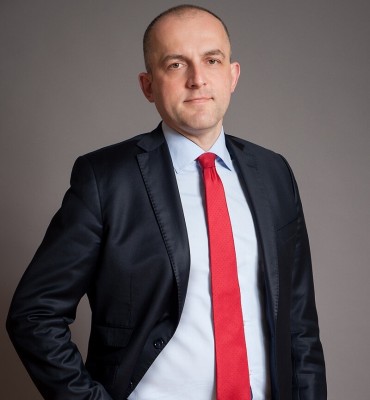 PIOTR BIAŁOWĄS
He graduated from the faculty of Marketing and Management at Zielona Góra University of Technology and Post-Graduate Association of Managerial Initiatives. He worked in Staropolski Dom Maklerski SA and the Polish Capital Fund SA. He is licensed advisor in the Alternative Trading System (No. 105/2011). CEO of Carpathia Capital SA (VC / PE listed on the AeRO ATS Stock Exchange in Bucharest), member of the Board of IPO Financial Advisory Services SA. Chairman of the Supervisory Board of Dom Maklerski SA INC. He is member of supervisory boards of companies from high technology sector, construction, health care and manufacturing. Member of the Investment Committee of the Incubator Innovation INTERIOR based in Nowa Sol.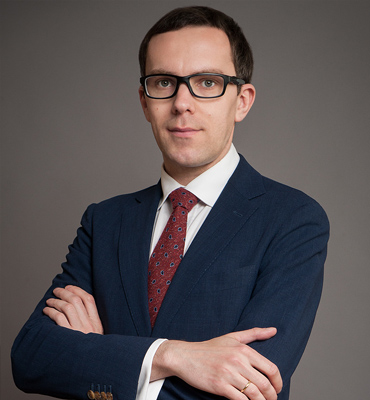 SEBASTIAN HUCZEK
He graduated the Faculty of Law at Adam Mickiewicz University in Poznań. Since 2000, He works at INC S.A., currently Vice President, Head of Legal Department. He has a Certificate of Advisers in the Alternative Trading System (No. 36/2011). He is a member of the Authorized Advisory Board for NewConnect market. He was a Lecturer at the High Banking School in Poznań on postgraduate studies in public finance and local capital markets and the Poznań University of Economics on postgraduate studies in private financial management. He is a Lecturer on courses preparing for the Certificate of entitlement to obtain Advisers in the Alternative Trading System organised by Warsaw Stock Exchange S.A. He is the author of several publications on public trading in securities.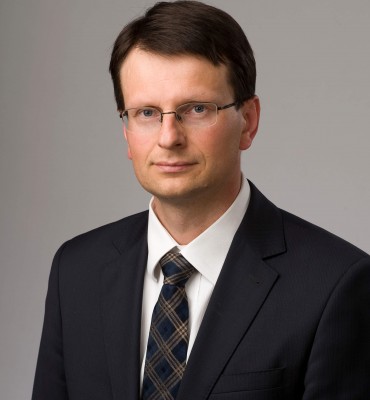 RAFAŁ ŚLIWIŃSKI
Associate Professor at the University of Economics in Poznan. Since 2012 Assistant professor of management sciences. Employee of Department of International Management at the Faculty of International Economics at the University of Economics in Poznan. He specializes in topics related to internationalization and international competitiveness of enterprises, business strategies in international business, the expansion of Polish companies on international markets and the policy of competitiveness.